Most of the rooms in our apartment have reached the point where we have all the major furniture pieces we want, and now are getting to the tweaks and accessorizing. I am still recovering from my color paralysis early in our marriage. I bought everything in neutral so that it would not ever clash with anything, which of course left our home design life feeling pretty bland. With accessorizing and styling, my focus is to add color. Lots of it. This tassel pillow was my first little project for the living room.
I had been wanting to buy some DMC floss to practice tasseling, and was really excited when Mom Schultz found a whole bag of mixed colors at a garage sale. So lovely. And such a score.
Seriously yard sales are just the bests. Making your own tassels is super easy. I see myself customizing little things here and there all the time now.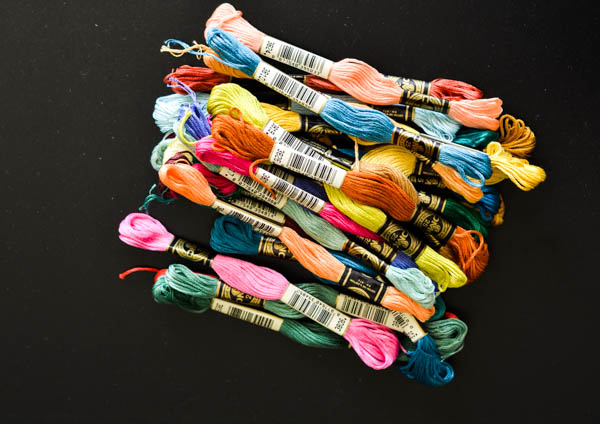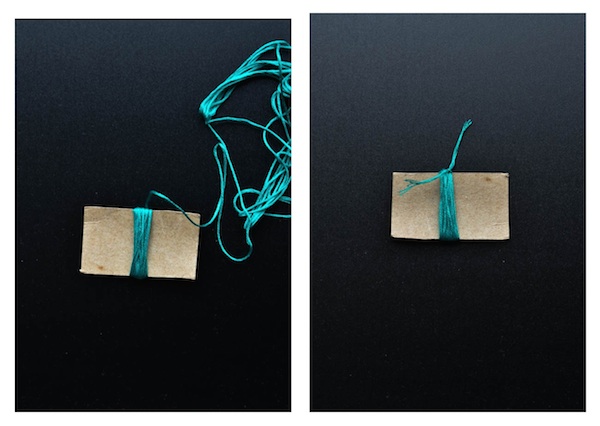 STEP 01: Cut out a piece of cardboard with a width equal to the length you want your tassel to be. There is no science to this part, so eyeball it for the look you want. My pillow is 14×14, so I used a 1 and 1/2″ thick piece. Wrap floss around cardboard a set number of times; this will control the thickness. For this pillow I did 25 rotations around. Cut off excess.
STEP 02: Cut a 4 inch piece of floss. Tie it in a not at one end of the loop you have created.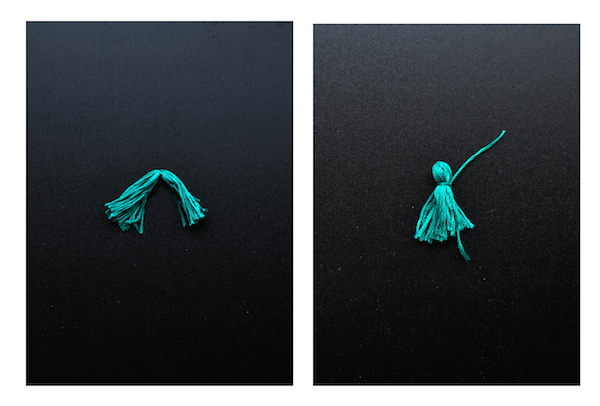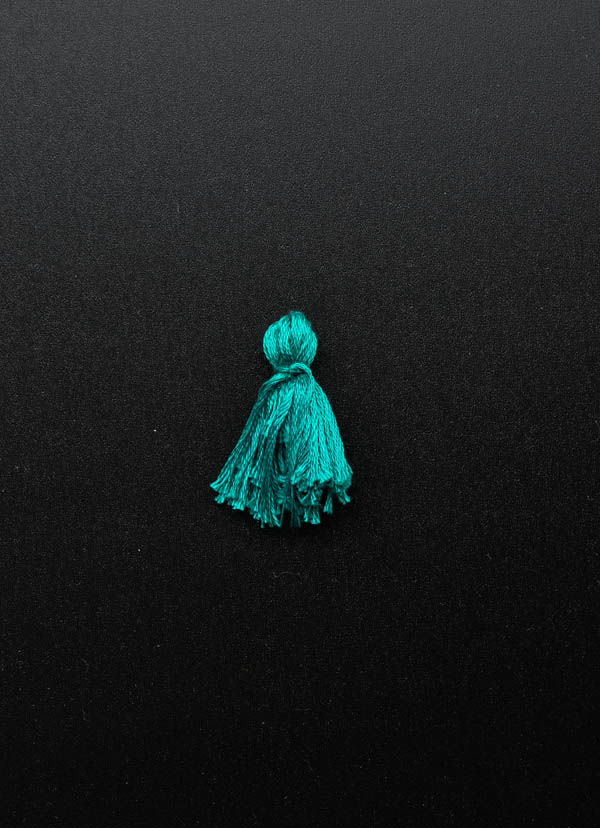 STEP 03: Cut the strands at the other end of your loop.
STEP 04: Using another 4 inch strand, tie off a knot near the top of the tassel. Trim any excess.
STEP 05: I like to iron my tassels to give them a crisp look and to tame the strand of the final knot.
To add tassels to a pillow, sew through top knot of tassel into edge of item until secure. For me, it was about three loops.
I made 24 tassels for this project, eight on each side of the pillow. I love the subtle pop of color it adds to our couch with so many neat shades. What will I tassel next? Hopefulyl the line will be drawn with clothing unless one of us takes up rodeoing soon. But I am imagining big yarn ones would be really nice and so cozy to dress up a blanket for winter.
My New Cookbook

PRE-ORDER NOW:  AMAZON | BARNES & NOBLE