ALTERNATE TITLE: Refurbishing the Stairs: Part IV: A New Hope. I sort of thought part III was going to be our final installment, but our stairs needed a change. (Who are my long time readers that remember the first three parts of refurbishing the stairs?) What you need to first know is that I LIKE the classic look of stairs with white risers and wood stain treads. It's classic and it's beautiful. The second thing you need to understand is that was the GENERAL look of our staircase, but it wasn't fully capturing it.
IT LOOKED BAD. Because the stain was uneven where the carpet used to be and then where I freshly stained more. Also it didn't totally match the rest of our wood floors. It couldn't work. I painted it all white!
Here's a (way) before photo and a present day comparison.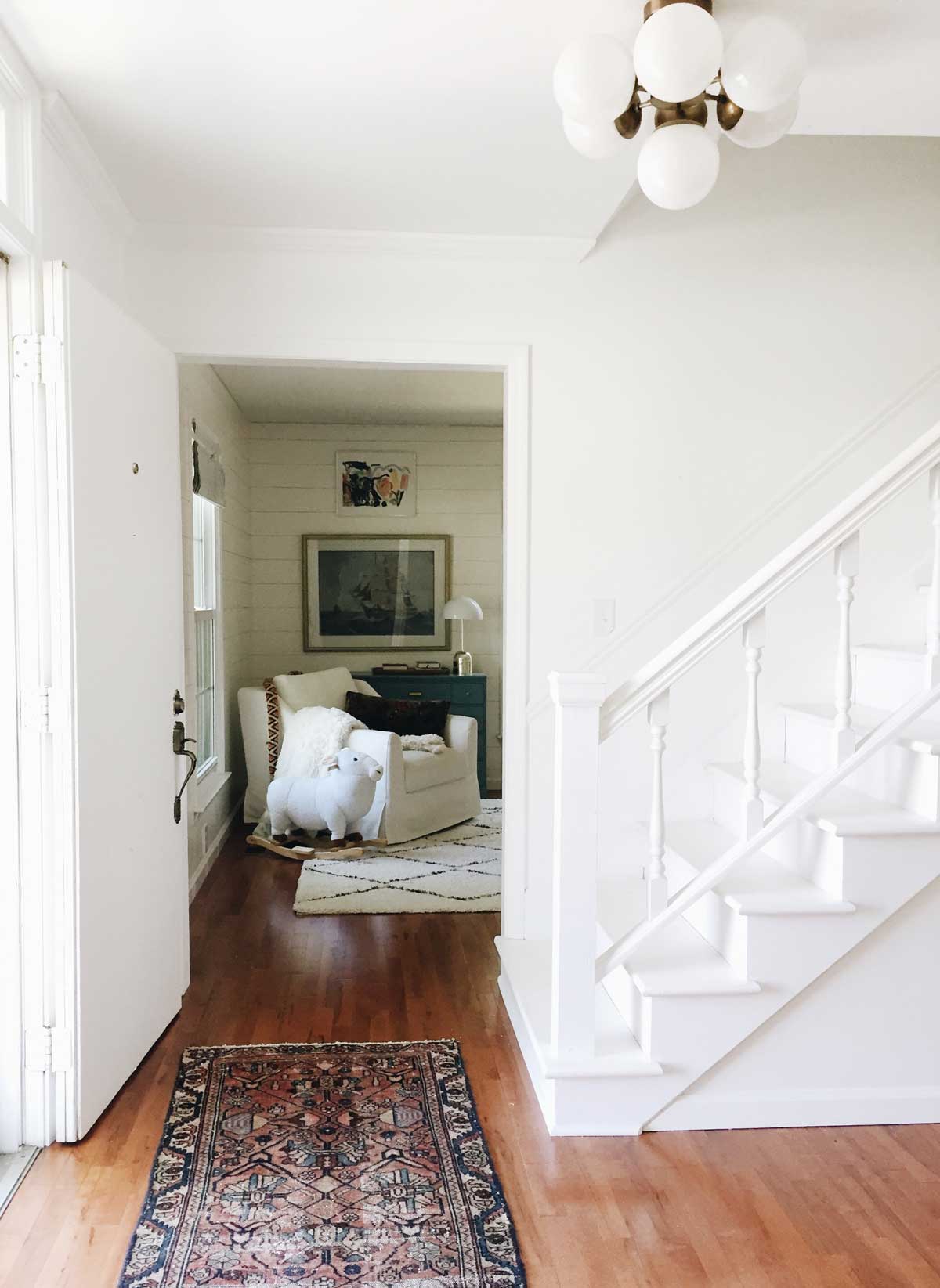 To paint we did three coats of behr porch and floor paint. I feel like I talk about this type of paint all the time, and I do really like it. It gives a hard strong finish to things, indoor or outdoor, and is totally latex so not odorous or intense. Very good for painting furniture!! My little trick for painting steps is to do it in two nights, alternating doing half the stairs the first night, then the other half the second night. That way you have a place to stand that isn't wet paint, of course.
I have lived with the white stairs for some time and I am very happy I did it. I love the wood stain concept, but it wasn't ever going to look good here unless we fully replaced the treads. And our entry isn't huge, so chopping it up with contrast felt cramped.
I already know your question which is, IS IT HARD TO KEEP THEM CLEAN. Which is a question I get constantly about lots of white paint in our house. My line of thinking with this is that things are not more clean when they're a color other than white, it's just that you can't see the dirt.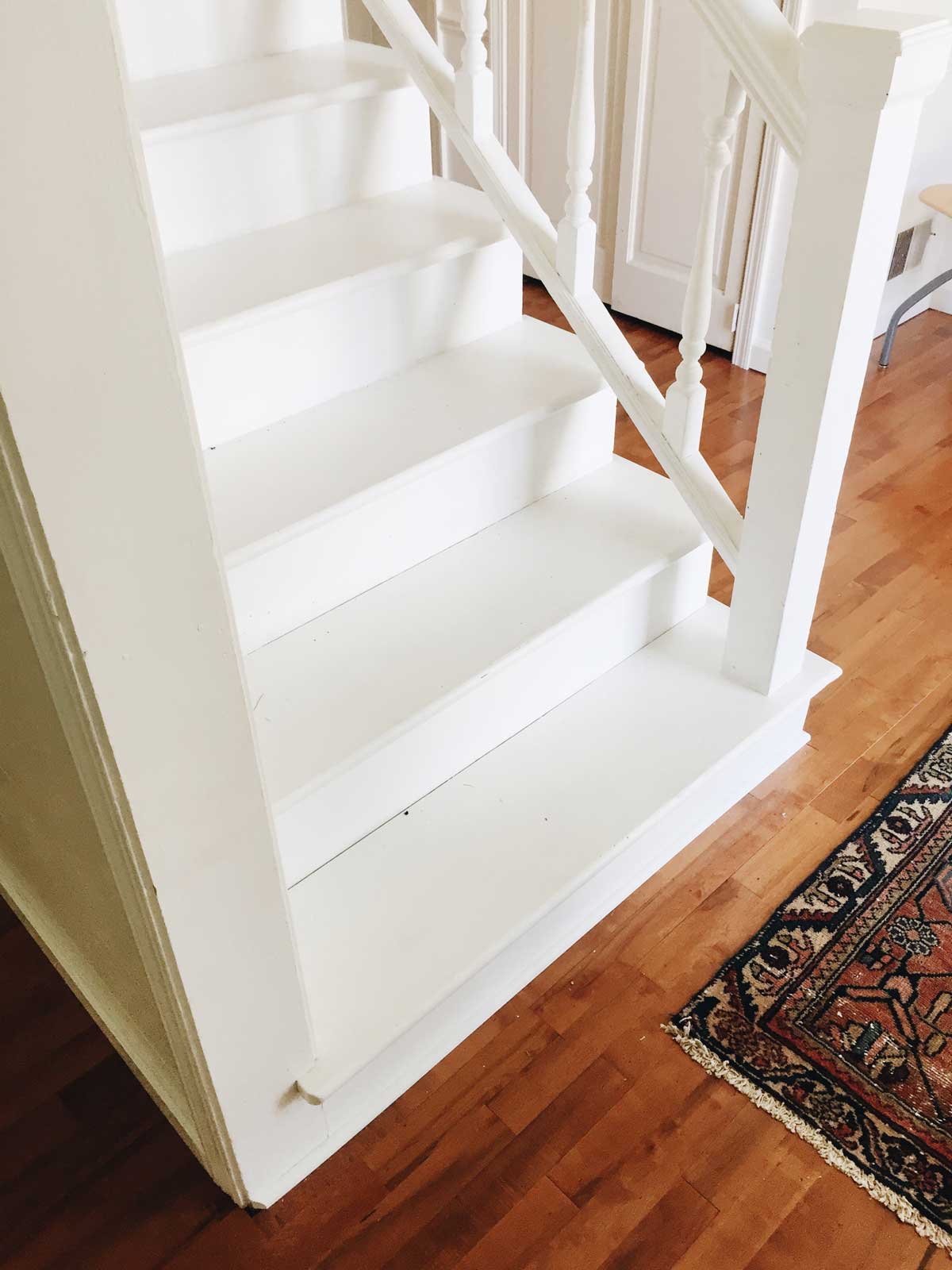 And so there's a part of me that's like, I want an actually clean house. Not just like a shades of brown everything so it can be so utilitarian you never see discoloration. So I make my design choices and then weigh the cleaning that comes along with it.
It's not FULLY form over function. I like having a patterned dining rug so little stains of art supplies or foods don't permanently ruin the whole thing. But as for sweeping stairs or spot cleaning walls, I do not mind because I want my house to be truly clean not just the dirt is hidden. It really isn't that much to upkeep, even so.
Lastly, I'm not really a details person so many types of little imperfections just don't seem to bother me. A dose of that probably helps too.
My New Cookbook

PRE-ORDER NOW:  AMAZON | BARNES & NOBLE